While four years have passed since its publication (in the healthcare industry that seems like a decade or more), our list of eight (8) essential practices for creating an exceptional patient experience is still entirely relevant today. What has changed during those four years is the level of importance for some of the items. Acute Access, for example, has escalated to the point where patients are willing to simply walk away from their healthcare provider if their expectations are not met.
Acute Access Tops Today's Essentials List
If your patients cannot get in to see their provider, when the patient wants to see their provider, many patients today will simply find an alternative. Sometimes that alternative may be an urgent care facility, sometimes it could mean the patient finds a new primary care provider altogether. Patients are not loyal to healthcare systems or corporations, patients are loyal to their personal doctor, however, patient loyalty to their doctor, in today's rapidly changing healthcare world, is dependent on the patient gaining access to THEIR doctor.
A Familiar Scenario
From personal experience, I can tell you that I love my doctor, I love the nurses that work with my doctor, and I love the support staff that works on the front desk and in the LAB. After spending the better part of a week trying to get an Acute Access appointment, without success, I can tell you that I do NOT love the ineffective process in place required to get an Acute Access appointment. In short, the process required to obtain an Acute Access appointment is nothing more than old-fashioned phone-tag.
See if this scenario sounds familiar. My primary care physician is part of a large, prestigious healthcare system. I have used the patient portal and it works very well for most everything I need, such as; obtaining LAB results, booking follow-up or routine appointments, messaging the provider's nurse and even messaging my personal physician, and reviewing my medical records. The one thing that the portal does not do is allow me, the patient, to obtain an Acute Access appointment slot. It does allow me to book follow-up/routine appointments, which is great, but when I'm sick and need to get in to see my doctor, it feels like 1999 again.
While this large, prestigious health care system provides great care and deploys innovative, patient-friendly technology, they somehow find it necessary to resort to playing phone-tag with their patients whenever an Acute Access appointment is needed.
Phone-Tag does not meet patient expectations.
Since I started working with physician practices in 1994, my core competency has been patient-flow and process reengineering; collaborating with physicians, healthcare administrators, and other healthcare professionals to find ways to improve the patient experience, both in terms of effectiveness and efficiency. After studying various techniques and methods related to communicating with patients, phone-tag may be the most ineffective, inefficient method available. Phone-tag was ineffective and inefficient in 1994 and it certainly is today!
There are better solutions.
There are several apps available today that empower healthcare team members and patients to communicate effectively. Many of those apps were created because patient portals are not getting the job done. Many of those apps incorporate AI (artificial intelligence), which claims to help with determining the patient's health status and perform other clinical assessments. While a new, AI-infused app may indeed be the long-term solution, if the app is not deployed such that patients are allowed to book Acute Access appointments, the problem of patients not being able to see their personal provider when there is a real, acute need will not be solved.
Test the culture of your organization to see if your providers are ready and willing to allow Acute Access appointments to be booked by patients, (or even authorized support staff such as the provider's nurse). Testing the waters before buying a new technology platform could save your organization significant dollars, and you just might find an affordable, short-term solution in the process.
For example. If your organization utilizes a patient portal, as does my primary care provider, better use of the already existing technology may be a good, short-term solution, before investing in new technology.
Steps your organization can take now, to improve Acute Access.
Educate patients to use the patient portal
Identify the Top Three medical conditions that require an Acute Access appointment
Educate clinical staff to recognize keywords or phrases that often appear within the description of those Top Three medical conditions
Develop provider-driven protocols regarding when and how to book Acute Access appointments
Empower support staff to use the provider-driven protocols, allowing Acute Access appointments to be booked by support staff, on-demand at the first point of opportunity whenever the patient makes the request
Educate and Enlist
"Our patients simply will not use the patient portal", is what I often hear from physician practice administrators when discussing the need to increase patient utilization of the patient portal. If that is the case for your practice, one approach may be to start by having an asserted effort to educate and enlist patients to make better use of the patient portal. Again, from my personal experience as a patient, I have used two different patient portals over the last few years. The patient portal in use at my current physician's practice is patient-friendly and easy to use. It just needs to be used more effectively to accommodate Acute Access appointments.
Even if your practice does not increase patient portal use, if you and your team can implement items 2 through 5 from above, you'll find the Acute Access process will be much improved by empowering support staff to act (book the appointment), based on physician-driven protocols for Acute Access appointments.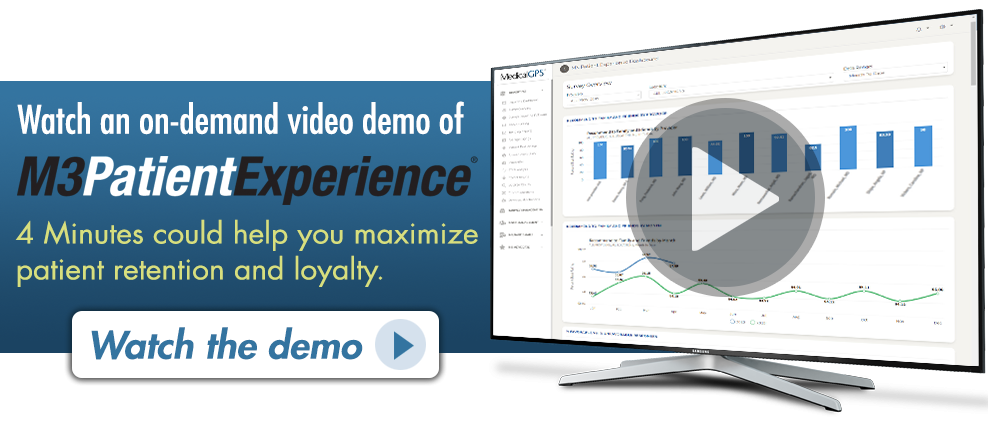 ---
Please let us know if you have comments or questions, and subscribe to our Email Updates so that you can be assured to receive Thinking Thursdays TIPs.
Thank you!
Jerry
Jerry L. Stone
Co-Founder/COO
MedicalGPS, LLC