One major challenge facing all physician practices is patient scheduling. Regardless of the skill level, state-of-the-art equipment, and treatments available at the physician practice, patients cannot be adequately cared for without first gaining access to the care they need. 
Patient scheduling may seem easy enough on the surface; however, many physician practices, therapists, and other healthcare organizations miss opportunities to provide care to their patients simply because patients are not offered appointment slots that meet the patient's needs. It's not unusual for some patients to spend 30 minutes or more attempting to make an appointment without success. 
It is imperative that the scheduling problem be solved to provide adequate care, improve patient satisfaction, increase revenue and make the physician's practice run as smoothly as possible. 
Following are key strategies to make scheduling more efficient.
Prioritize Appointments
Appointments vary in terms of the time required to meet the patient's medical needs. Making scheduling more efficient starts with determining where and when to add a patient to the provider's schedule; or whether to add them at all.  Provider guidance is the key.  If your practice does not already have written scheduling protocols in place, first collaborate with each of your providers and determine what works for each, specific provider.  This may sound like a daunting task, and it is a lot of work, but provider-driven protocols are essential.
Once the provider-driven protocols are developed and clearly articulated, document the scheduling guidelines by putting them in writing.  Next step?  Train support staff on how to interpret and use the provider-driven protocols.  Use the guidelines as a guide.  Empower support staff to make decisions that may, from time to time, push the boundary of the guidelines, but with the guiding principle of putting the patient's medical needs first.
Some patients can and will use the patient portal to book appointments. For many patients, a telephone conversation is required to assess the patient's medical condition and unique needs.  When patients do call the office and an open appointment slot is not readily available, encourage support staff to err on the side of accommodating the patient, while at the same time staying aligned with previously prescribed provider-driven protocols,
It takes practice to be able to make good judgment calls.  Training, re-training, encouragement, coaching, correcting, and more coaching is not unusual.  Having patience with support staff as they learn the art of effective and efficient appointment scheduling is an investment that will pay huge dividends, resulting in improved patient access and patient satisfaction. 
Prioritizing appointments ensures that patients who need care right away are provided same-day or next-day access, which translates into improved care, increased patient satisfaction, and maximizes profitability. 
Confirm Appointments and Setup Reminders
In today's high-tech world several affordable tools exist to confirm a patient's appointment.  Take advantage of SMS and email. Appointment reminders and automated appointment confirmations reduce the chance of a no-show. Appointment reminders and appointment confirmations are essential in today's consumer-driven healthcare environment. 
Use an Automated Patient Recall System
A patient recall system can assist in following up with patients after their visit. Knowing that the patient's experience does not end when they leave the facility, an effective follow-up takes the patient's experience to the next level.  
Whether it's answering a patient's concern about their most recent office visit, scheduling the patient's annual well-visit, or reminding patients about an upcoming chronic disease preventative visit, a proactive follow-up makes the difference between an ordinary experience and an extraordinary experience.  It may be a simple text, email, or phone call to remind patients that their routine treatment is overdue, and they need to schedule an appointment.  An automated patient recall system will aid in improving the quality of care, make patients feel cared for, foster long-term relationships, and encourage patients to keep appointments that they may not have otherwise remembered to keep.
Create a Waiting List
The waiting list should be comprised of patients that do not require acute access and are willing to be flexible in terms of when they are available to see their provider.  A scheduling solution will be able to provide your practice with creating and utilizing a patient waitlist. Using a waiting list will enable you and your team with filling last-minute cancellations, which may have otherwise remained open, representing lost revenue. 
Patient Self-Scheduling
Zippia statistics indicate that most patients prefer scheduling their appointments online.  
67% 

of patients prefer online booking

40%

 of appointments are booked after business hours

26%

 of online appointments are for same-day or next-day appointments

33%

 prefer booking appointments by phone

34% of appointments that are scheduled online are done so after the office is closed.
Healthcare consumers want quick and convenient access to healthcare. We live in a world where you can order groceries and have them delivered to your front door with the click of a button from the comfort of your couch; convenience and accessibility are norms for consumers today and the expectation of that same convenience within healthcare is high.
If your practice does not allow patients to book (not just request) appointments online, we strongly recommend your organization explore this opportunity very soon.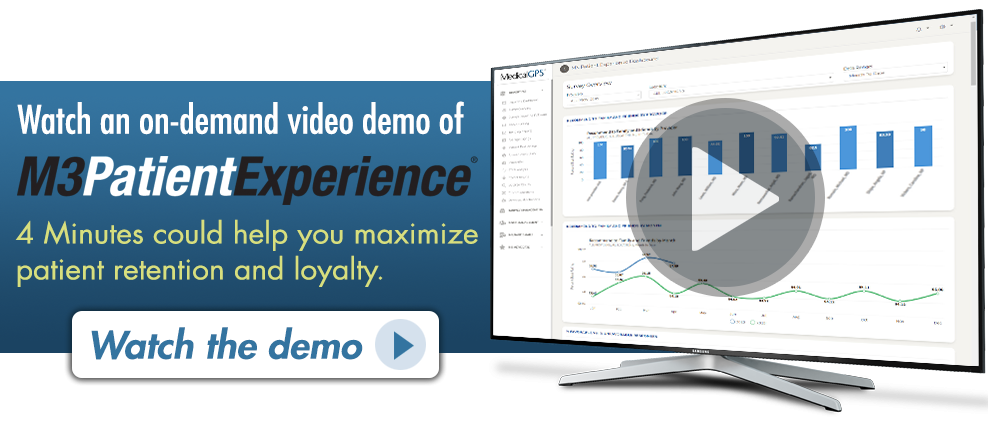 ---
Please let us know if you have comments or questions, and subscribe to our Email Updates so that you can be assured to receive Thinking Thursdays TIPs and other articles from our blog.
Thank you!
Jerry