Research clearly shows nursing engagement is a key factor in increasing medical quality, reducing medical errors, preventing complications, and the leading indicator of mortality variation.
"[T]the most serious indicator of medical quality is the rate of patient deaths across hospitals. The number of nurses was found to affect this; the ratio of the number of nurses to total patient days was the second-most important factor. The third-most important factor was the percentage of overtime hours per year. Overtime can be a function of understaffing, as vacant positions have to be covered. Too often the result is that tired nurses make mistakes and are unable to function effectively as the key quality control checkpoint that they are.
But the key finding here is that nurse engagement is the No. 1 predictor of mortality variation across hospitals. The commitment and emotional involvement of the nurses on staff is even more important than their numbers." (1) 
The primary reason for making nursing engagement a strategic priority for your healthcare organization is to improve your patients' clinical outcomes and overall patient experience.  
A variety of factors contribute to nurse engagement.  First, understanding the factors that contribute to a lack of engagement will help you and your team as you pursue nursing engagement improvement.
Factors Contributing to Lack of Engagement
Shift Duration


One study indicated that the percentage of nurses reporting burnout increased as shift length increased.  It is not unusual to see 12-hour shifts scheduled as a routine, "normal" shift.  For example, a full-time nurse might be scheduled for three (3) 12-hour shifts during a normal workweek. (2)

Not Being Heard


Nurses have reported feeling a lack of recognition because they perceive their opinion as not valued. A significant number of nurses (41%) indicate that their opinions/concerns are not taken seriously. (3)

Lack of Resources and Support


Another study found that lack of support and resources resulted in a feeling of being drained, which led to diminished physical, mental, and spiritual health. (4)

Compassion Fatigue and Burnout


Compassion fatigue and burnout are a large part of nursing disengagement.

"

Compassion fatigue is similar to burnout. But burnout usually stems from having too much work or too many responsibilities. Compassion fatigue comes from helping others—you want to keep helping, but you're overwhelmed from being exposed to the trauma of others.

Helping others without replenishing yourself can be overwhelming and can lead to compassion fatigue. As soon as you recognize some of the warning signs, take steps to care for yourself and stay a step ahead of compassion fatigue." (5)
In our blog, The Benefits of Engaged Nursing, we talk about how nursing engagement correlates directly with patient safety, clinical outcomes, and improved patient experience. 
In a rapidly changing healthcare world, frontline nurses need support if they are to stay engaged and committed to their work and to their organization. 
7 Strategies for Improving Nursing Engagement
Recognition: 

To gratefully, and genuinely recognize the significance and complexity of the work provided by nurses makes the difference.  Recognition is not limited to monetary or tangible rewards. Effective recognition may include showing gratitude in a sincere way such as through a statement like, "I understand what you went through today – your hard work is very much appreciated."

Support: 

Leaders must create and sustain a positive work environment where employees feel valued and supported. It is essential to provide support such as material, human, and emotional resources.

Empathy and Trust: 

Empathy and trust are necessary components of a positive work environment. Trust does not happen automatically; it comes from accountability, honesty, and reliability within every level of an organization. Empathy is essential not only for patients but also for caregivers. Empathy and trust must be rooted within the culture of the organization for it to positively impact patient care.

Teamwork: 

Teamwork is a critical component for success which requires a multidisciplinary team of experts and personnel to provide the very best patient care. Teams that work together consistently express higher engagement with the organization and demonstrate better outcomes.

Work-life Balance: 

A healthy work-life balance reduces compassion fatigue. Balancing work and personal obligations is critical.  Work-life balance reduces the stress employees experience. Spending a disproportionate amount of time on work-related activities while neglecting other important components of our lives leads to anxiety and despair.  Neglecting to make time for self-care, over time, damages our output, productivity, and morale.

Communication: 

Communication, particularly in healthcare, is a complex series of connections and critical interactions between patients, providers, staff, and organizations.

Transparency, at the core of communication, instills trust. Listening is a fundamental aspect of communication that is often lacking within leadership.  Clear, direct, and timely communication among all team members is critical to providing optimal care and outcomes.

Stay the Course:

Reminding the team of the organization's core values keeps everybody pointed in the right direction. When the manager and the team members live by those core values (not just speak to them out loud), those

actions demonstrate core values

and make them real.  Living out the core values permeates the organization, creating a culture of service excellence.  
Nurse engagement is essential to patient experience, quality, and clinical outcomes.  Healthcare leaders must ensure their nurses are engaged in their work and committed to their organization's mission.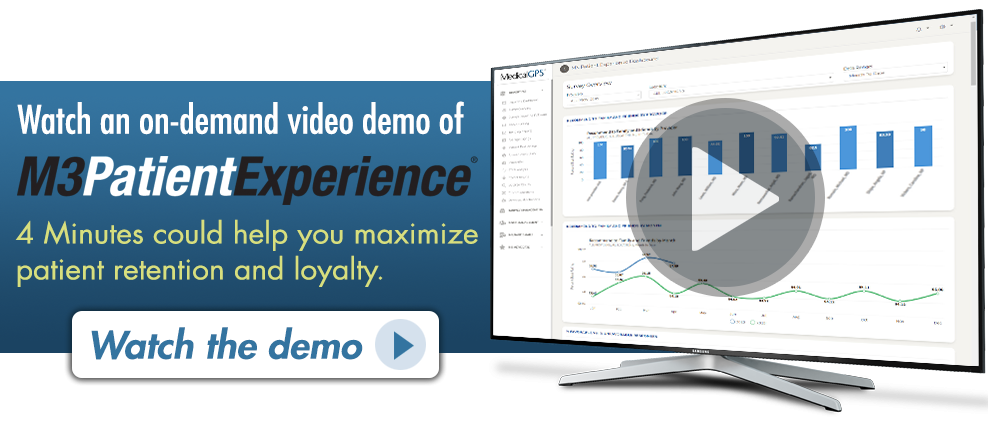 ---
Please let us know if you have comments or questions, and subscribe to our Email Updates so that you can be assured to receive Thinking Thursdays TIPs and other articles from our blog.
Thank you!
Jerry
References:
https://news.gallup.com/poll/20629/nurse-engagement-key-reducing-medical-errors.aspx

https://dailynurse.com/how-12-hour-nursing-shifts-impact-burnout-and-job-satisfaction/#:~:text=One%20of%20the%20major%20results,of%20eight%20hours%20or%20less

https://www.healthleadersmedia.com/nursing/survey-nurses-have-taken-leadership-roles-feel-less-respected-physicians 

https://www.ajc.com/pulse/survey-nurses-dont-want-to-be-heroes/PY5A2HUYEZGX5PJTABDCWU2GNA/

https://www.bannerhealth.com/healthcareblog/teach-me/watch-for-these-key-warning-signs-of-compassion-fatigue