Don't Ask and You May Get What You Don't Want
The last thing most physicians want is to receive a negative review on Google or another social media site. Reading about the practice's lack of service, as perceived by a patient that never gave the practice an opportunity to 'make it right', can be especially frustrating.
If patients are asked about their office experience BEFORE they have had a chance to find their way out to Google, HealthGrades, or Facebook, unhappy and happy patients alike will respond to the 'ask'.
Simple Yet Powerful 2-Step Solution
Step #1: Provide a confidential, private platform like M3-Patient Experience® for patients to share feedback internally within the organization first. You'll get unhappy and happy patients expressing their opinion. Most importantly, for the potentially unhappy patient, your leadership team will have an opportunity to restore the patient-provider relationship long before the patient thinks about going out to Google.
Step #2: Be strategic and smart about asking for Google reviews. We'll talk more about that and M3-Advocate®, further along in this blog. For now, just know that M3-Advocate allows physician practices to increase social media reviews AND improve social media ratings. Physicians that use M3-Advocate find 90%+ of their social media reviews are 5-Star ratings.
The Key to Success
Before asking the patient to leave a Google review provide the patient a way to connect with your management team.  An open and easy way to communicate – a platform that patients love to use.  M3-Patient Experience® is exactly that platform.  By delivering real-time, actionable information right to the manager's fingertips, service recovery and staff recognition happens soon after the patient's office visit, when M3-Patient Experience is deployed.
MedicalGPS executives have been helping physician practices improve the patient-provider relationship since 1995 — here's what we have found.  After deploying M3-Patient Experience, you and your team will enjoy receiving expressions of gratitude from most of your patients.  On the rare occasion when an unhappy patient identifies a potential service failure (it happens), those patients are in turn contacted immediately, aided by M3's service recovery functionality. 
When things don't go as expected, as consumers, all we really want is the opportunity to be heard and to know that someone cares about us.  Don't underestimate the power of being heard.
"Being heard is so close to being loved that, for the average person, they are almost indistinguishable." — David W. Augsburger  (1)  Now that is truly powerful!  Every patient must have an opportunity to be heard.
The Power of the Ask
So, what should be done to ensure every patient can be heard?  Ask for their feedback and you shall receive their feedback.  It's really that simple.  What happens if you don't ask for feedback?  If you don't ask for patient feedback many of the unhappy, angry patients will find their way out to the internet and spew out their displeasure for all the world to see.  If you don't ask, your happy patients will, for the most part, remain silent and are never heard.
We believe the most efficient, effective, and affordable way to keep an open line of communication with every patient is by deploying M3-Patient Experience.  
M3-Patient Experience runs behind the scenes and continuously monitors patient feedback, every day, day in and day out.  M3-Patient Experience delivers actionable, real-time information to front-line leadership.  What is the result?  Happy patients provide positive feedback, which is used to congratulate support staff for a job well done and promote the practice.  Unhappy patients receive immediate attention and are otherwise 'wowed' by the caring, compassionate phone call that they receive soon after submitting their feedback.  
Unhappy Patients Become Loyal Advocates

In his blog, "Service Recovery: Turn Unhappy Customers Into Loyal Fans," author Harsh Vardhan writes, "Research over the years has shown that customers who have had a service failure resolved tend to be significantly more loyal than ones who have never faced a failure. We call it the service recovery paradox." 
He unpacks it further: "The company displays empathy for the customer by going an extra mile to satisfy them. They display a genuine desire to solve their problem. The customer begins to feel a sense of trust. They know that if something goes wrong, it will be fixed — the biggest assurance every customer needs." (2) 
The first step in implementing an effective service recovery strategy is to choose to become aware of what your patients are saying, and secondly – to respond promptly. You shouldn't shy away from negative feedback out of fear. Negative feedback is inevitable, and your lack of response can often communicate a lack of care and concern. Instead, welcome negative feedback and ensure service recovery is your team's top priority.
To say it again:  More often than not, a dissatisfied patient just wants to be heard. "In many instances, a patient who's had a disappointing experience just wants to be heard. This is a basic tenet of customer service. Often, acknowledging the issue or complaint can be just what that patient needs to feel better." (3) 
When and How to Ask For Online Reviews
After every patient has had an opportunity to share their feedback internally, within the organization, then and only then is it a good time to solicit an online review from your patients.  
As promised earlier, let's dig into M3-Advocate:  M3-Advocate is a proprietary process developed by MedicalGPS several years ago when online physician reviews began to impact patient behavior.  M3-Advocate evaluates the patient's experience, as it happened at your practice, and then strategically times when each of those patients are asked to leave an online review.  
Using the intel obtained by M3-Patient Experience, highly satisfied patients are enlisted to leave online reviews soon after their office visit. Moderately happy patients are enlisted as well, soon after their visit.  
Here's the amazing part of M3-Advocate.  Potentially unhappy patients are identified using MedicalGPS' proprietary, office-visit-assessment algorithms and then the potentially unhappy patient is 'flagged' for immediate service recovery.  In turn, your front-line manager(s) are notified real-time of the potential for an unhappy patient, which allows the manager to reach out to the patient to perform service recovery, within hours of their office visit. 
It's at This Point That Real Results Happen
When a potentially unhappy patient receives a caring and compassionate phone call, the relationship is restored.  The expression of compassion – taking the time to allow the patient to be heard – transforms a potentially unhappy patient into a satisfied or even highly satisfied patient.
It's at this point in the M3-Advocate process that the potentially unhappy patient receives that caring and compassionate phone call.  It's at this point that the patient has truly received the full care and service that is indeed indicative of your practice.  It is at this point that transformation happens. A potentially unhappy patient is transformed into a happy, loyal patient.  The unhappy-to-happy transformed patient is now ready to give your practice the online review that your practice has earned and deserves.  It's at this point that a smart, strategically placed 'ask' results in a stellar online Google review.
More Than Well Worth It – It's Essential 
In today's consumer-driven world, your patients' feedback is the key to success. Being strategic and smart about how and when to ask for patient feedback, internally as well as via online reviews, will provide your practice with huge dividends.  Patient-provider relationships are made stronger, and your practice grows as a result.  Asking patients for their feedback is more than well worth it — it is essential.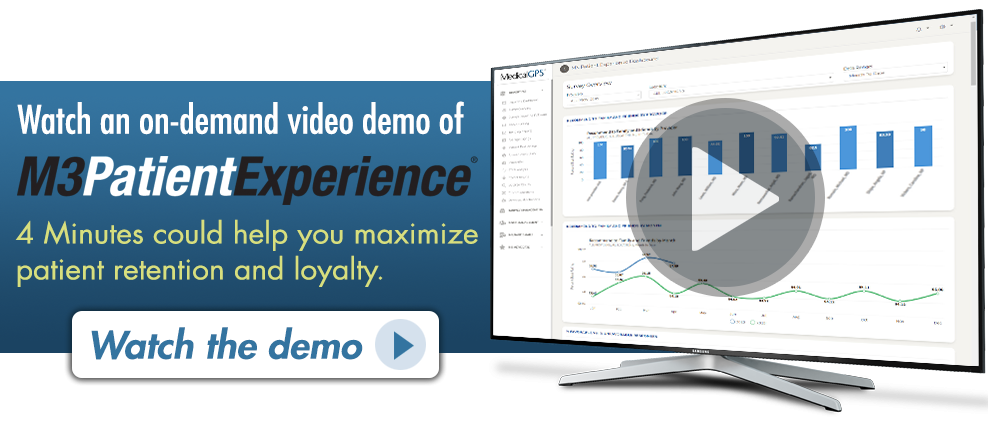 ---
Please let us know if you have comments or questions, and subscribe to our Email Updates so that you can be assured to receive Thinking Thursdays TIPs.
Thank you!
Jerry
Jerry L. Stone
Co-Founder/COO
MedicalGPS, LLC
---
Resources
https://www.goodreads.com/book/show/2527995.Caring_Enough_to_Hear_and_Be_Heard
https://hiverhq.com/blog/service-recovery
https://www.patientpop.com/blog/online-reputation-reviews/the-risks-and-potential-rewards-of-negative-patient-reviews/