To thrive in today's healthcare environment, primary care as well as specialty care physicians must implement and maintain strong patient engagement strategies.  Effective patient engagement produces improved patient retention and patient outcomes. (1)
Proactively engaging patients about their health and wellness is essential.  Every patient has unique circumstances as well as specific health desires and preferences.  When healthcare professionals engage patients on a personal level, the patient is much more likely to become an active member of the healthcare team. 
Patient engagement is a vital part of providing safe and high-quality patient care. Research has demonstrated that patients who are more actively involved in managing their healthcare have better outcomes and incur lower costs. (1) Additionally, patient engagement has been linked to increased patient loyalty and retention, improved employee satisfaction, reduced medical malpractice risk, and better financial performance. (2)
Patient engagement has always been an important component of healthcare. One study found that engagements that increase patient activation can also reduce costs and contribute to approximately 69% improved outcomes. (3)
Research shows that 90% of patients demand technology-driven care and engagement.  Patients are increasingly embracing solutions that facilitate the care experience. About 66% of patients say they welcome using apps and wearable health trackers to boost outcomes. By meeting consumer expectations, healthcare providers can differentiate their practices, leading to sustained financial stability.  Integration of the latest technologies allows thriving physician practices to retain current patients and attract new patients in a highly competitive environment. (4)
Below are four patient engagement strategies to grow your practice
Deploy patient-driven engagement systems
To optimize patient activation and health outcomes, ensure patient care continues when the patient leaves the physician practice. The care continuum has multiple touchpoints where proactive patient engagement is necessary to further patient compliance.  Patient engagement may be fostered through text, patient portals, mobile apps, and other patient engagement technology.
"More than half (52%) of health system chief information officers (CIOs) recently surveyed ranked deploying patient engagement technology as their top priority for 2021. Driving this mandate is the need to improve patient satisfaction and stay connected with patients at a time of great stress and health uncertainty. Health systems are also seeking to improve care coordination while reducing costs related to patient outreach and alleviating the burden on clinicians, particularly in the wake of staff shortages and increasing burnout." (5)
Highly effective digital patient engagement solutions support seamless communication between healthcare practitioners and their patients. Reduce no-show rates with SMS reminders and online scheduling. 
Ask for and value patient opinions
With today's digital tools and devices, it's much easier and very cost-effective to conduct post-appointment patient surveys and generate online reviews. Patient feedback helps to identify roadblocks in the care experience and encourages patients to remain loyal to the practice going forward.
In the Forbes article titled, "Improving The Patient Experience For Better Outcomes", Laura Anderson writes, "It perhaps goes without saying that when a patient comes to the hospital or clinic, it is often at a stressful moment. Don't leaders owe it to them to match the extraordinary care they'll receive with a simplified, empowering transaction experience? In this way, you can support the creation of loyal customers, more efficient revenue cycles and improve healthcare for everyone." (6)
Educate patients using technology
Patient education is crucial for fostering treatment compliance, self-care, and improving lifestyle changes outside of the doctor's office.  Beyond general health education, much of the information and advice given to patients is highly personalized and uniquely focused to generate desired outcomes.  For example, a diabetic patient will only benefit from data specific to their current blood sugar level and targeted glucose range.  Leveraging today's technology allows patient education to rise to a new level, resulting in better outcomes.
Telemedicine
Telemedicine eliminates unnecessary travel, allowing more patients to comply with treatment plans and maintain active engagement with their healthcare providers. 
From a recent AMA survey report.
"Allowing patients to be in their home is a key component of making telehealth more accessible and convenient…The AMA will advocate for equitable access for under-resourced patient populations and communities, including but not limited to, supporting increased funding and planning for telehealth infrastructure such as broadband and internet-connected devices." (7)
As research shows, a greater percentage of patients are expecting to engage and play a bigger role in their care as compared to just a few years ago.   The ability to meet this growing expectation using consumer-oriented, patient engagement solutions is an essential component of healthcare practices.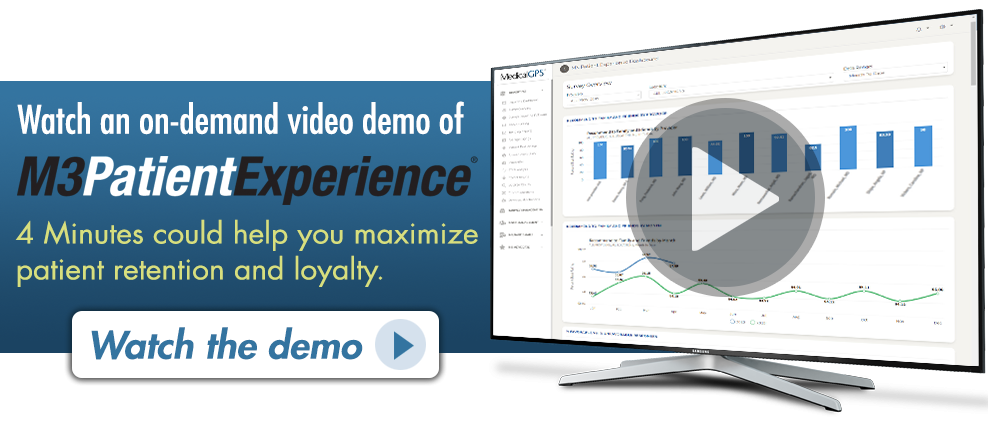 ---
Please let us know if you have comments or questions, and subscribe to our Email Updates so that you can be assured to receive Thinking Thursdays TIPs and other articles from our blog.
Thank you!
Jerry
References:
http://healthaffairs.org/healthpolicybriefs/brief_pdfs/healthpolicybrief_86.pdf
http://content.healthaffairs.org/content/29/5/921.long
https://www.healthaffairs.org/doi/10.1377/hlthaff.2014.0452#B13
https://www.ncbi.nlm.nih.gov/pmc/articles/PMC4674428/
https://www.chiefhealthcareexecutive.com/view/making-the-case-for-automated-patient-engagement
https://www.forbes.com/sites/forbesbusinessdevelopmentcouncil/2022/01/21/improving-the-patient-experience-for-better-outcomes/?sh=7ca16b0c7094
https://www.ama-assn.org/system/files/telehealth-survey-report.pdf