Very few protocols have gone through the level of scrutiny that patient and healthcare worker safety has endured in recent years. As an industry, we've learned so much so quickly that deploying the latest best practices for patient safety can be confusing and overwhelming. Ensuring the safety of patients and employees while delivering top-quality care should be a priority for all medical practices, so implementing strong safety policies and the latest procedures is necessary to reduce practice risk and ensure a persistent environment of safe care.
Research suggests that documentation, labs and referrals, patient scheduling, and follow-up are some areas that medical practices can help improve patient safety. According to the CDC and Occupational Safety and Health Administration, some of the most frequently found hazards present in healthcare clinics include Bloodborne Pathogens, Airborne Pathogens, Hazard Communications, Ionizing Radiation, and Exit Routes.
The following summarized guidelines and standards will help you and your team minimize incidents, protect employees and patients, and reduce your practice's risk.
Records and Documentation
Often overlooked as a driver for patient and team member safety, detailed and consistent documentation can transform a poor safety record through inherent accountability, education, and increased awareness.
Ensure allergy information is documented in the same location for all medical records. If the patient does not have allergies, then document no known allergies with the acronym NKA.
Keep an updated list of each patient's medications, and be sure to include herbal supplements and over-the-counter medications.
Keep a problem list with dates of problem identification, review, and resolutions.
Use the patient's words in the documentation.
Document after-hours patient calls in the medical record.
Make sure staff members reconcile tests and referrals and consult orders with the results when received. Establish a process to fix discrepancies promptly.
Ensure the communication of all test results to patients, including "normal" results.
Instruct patients to contact your office if they do not receive results by a specific date.
For patients who do not follow-up and are unreachable by phone, send letters and document all correspondence in medical records.
Use a recall system for patients who are regularly seen.
Use the test tracking capability in electronic medical records.
Airborne Pathogens (Influenza, COVID, Rhinovirus, etc.)
Medical facilities are bombarded by airborne pathogens annually. While some are a higher concern than others, the safety methods and practices to keep patients and staff safe from them remain much the same.
Implement a source control policy. Put a mask on potentially afflicted patients.
Appropriately space patients apart in an airborne infection isolation room or area.
Limit healthcare personnel exposure to these patients and only with proper PPE.
Restrict movement and transport of potentially infected patients.
Encourage immunization of high-risk and other susceptible patients.
Bloodborne Pathogens (HIV, Hepatitis, etc.)
Often the poster-child for healthcare safety (or unfortunately, lack thereof), infectious microorganisms in blood can present a grave risk to exposed providers and patients.
Create an accessible exposure control plan that includes exposure determination, incident evaluation procedures, implementation schedules, and documentation.
Ensure the use of universal precautions to prevent exposure to human blood and other potentially infectious materials.
Ensure the appropriate storage, use, and disposal of needles and sharps.
Ensure the proper storage, use, and disposal of protective equipment such as gloves, eye/mouth/face protection, gowns, etc.
The Hepatitis B vaccine should be provided to exposed employees at no cost.
Make sure any exposed person receives medical attention following an incident.
Maintain the use of labels for items such as sharps disposal boxes and containers for regulated waste, contaminated laundry, and specimens.
Conduct staff training regularly, especially after changes to the exposure control plan.
Maintain the proper containment and disposal of all regulated waste.
Hazard Communication
Communication and documentation go hand-in-hand when it comes to their power to prevent safety incidents in the medical setting. Succumb to the temptation of being lax on either, and your practice could be a liability time-bomb.
Implement an accessible hazard communication program that supports the following and any operational-specific hazards.
Maintain a reference of label pictograms and a list of hazardous chemicals used or kept in the office.
Keep a copy of the Safety Data Sheet, formerly Material Safety Data Sheet (MSDS), for each chemical used or kept in the office.
Conduct staff training regularly, especially after changes to the hazard communication program.
Ionizing Radiation
Review all types of radiation used in the facility.
Restrict areas to limit employee exposure.
Ensure employees working in restricted areas wear personal radiation monitors.
Make sure that rooms and equipment are labeled with caution signs.
Exit Routes Standards
Ensure exit routes are sufficient for the number of employees in any occupied space.
Make sure a diagram of evacuation routes posted in a visible location.
Accidents and incidents are statistically going to happen, but implementing these guidelines and procedures grants you and your medical staff the best opportunity to avoid them. To "do no harm" goes beyond a provider's in-the-moment care decisions. Practice managers, providers, and team members can set themselves up for success with proper safety documentation, communication, and situational preparation.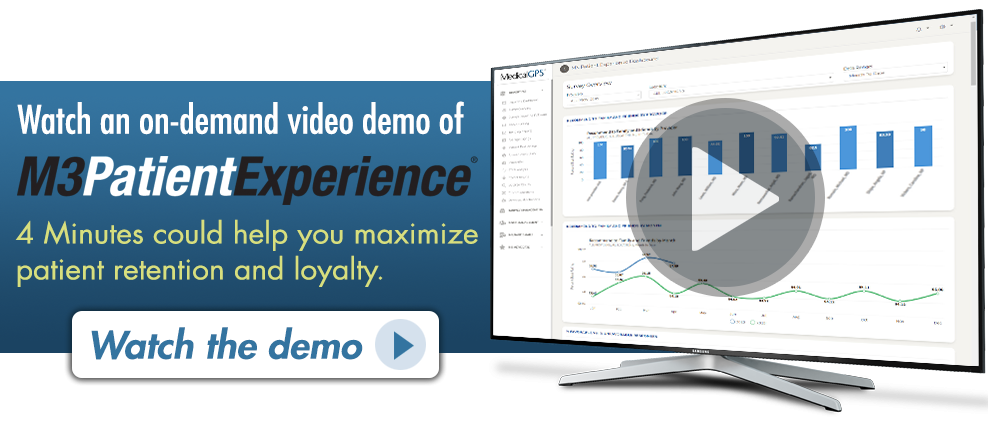 ---
Please let us know if you have comments or questions, and subscribe to our Email Updates so that you can be assured to receive Thinking Thursdays TIPs.
Thank you!
Jerry
Jerry L. Stone
Co-Founder/COO
MedicalGPS, LLC
References:
https://www.frontiersin.org/articles/10.3389/fcomp.2021.624555/full
https://www.cdc.gov/infectioncontrol/basics/transmission-based-precautions.html
https://www.osha.gov/bloodborne-pathogens/general
https://www.osha.gov/hazcom
https://www.osha.gov/laws-regs/standardinterpretations/1989-08-16
https://www.osha.gov/laws-regs/federalregister/2002-11-07-0