It's no revelation that the ability to rely on word-of-mouth marketing and in-office patient retention alone is a thing of the past for healthcare providers and clinics. Today the internet is the "primary resource for patients searching for healthcare providers" with more than 80% of patients reading reviews of doctors to whom they have been referred. (1) This is an immensely powerful and free marketing tool for providers with patient advocates who regularly leave high star ratings or review scores.
However, public online reviews for practices with mid to low ratings are an equally challenging barrier to patient acquisition and retention. The Health Insurance Portability and Accountability Act (HIPAA) adds an extra layer of difficulty in online public communication that can strip away the personal touches and empathy that empower the best service recovery efforts. An ordinary business might publish a rebuttal to negative ratings, but in the medical sector, numerous privacy disputes (2) have emerged in response to Google, Yelp, Healthgrades, and other review replies.
Recent advice for healthcare providers from Minc Law recommends that physicians faced with public complaints do little more than state that they provide all their patients with excellent care. (3) While this advice is sound, it misses the mark when it comes to provider compassion and a genuine desire to bring forth positive change. The majority of patients use social reviews to choose a provider, so an online response that hits the mark is critical. This patient feedback is so heavily weighted by Google that it usually appears at the top of search results. Thankfully, empowered and informed physicians and practice managers have some tools at their disposal.
Taking your Power Back
The majority of patients who leave a bad review don't necessarily want to be negative. These patients typically want to induce authentic change so their next experience is better, and so others don't have to suffer their outcome. Healthcare providers can do nothing to stop this mechanism– and they shouldn't want to. Instead, by offering an accessible patient feedback process that is quickly presented and apart from public social review portals, patients are ushered to a private portal where they can securely express their emotions and opinions. Outcomes improvement is a game-changer for healthcare facilities that know enough to leverage the right tools, and there are several systems available today that receive ratings, analyze data, and offer clear solutions for improvement. Not only are providers kept accountable, but they are enabled to address patient complaints directly without violating HIPAA or risking PHI exposure.
Medical Expertise and Lethal Ignorance
Many patients are proactive enough to be well-informed and educated about their care. This tends to make them a fair judge of their own quality of care and advice. Today's patients obtain second opinions and educate themselves about their conditions long before reviewing their physicians online– many do it from the comfort of their own homes. This doesn't mean they understand every bit of effort and passion that pours into their care, but that doesn't invalidate their opinions and observations. The vast majority of physician reviews are positive (4), with over 70% offering a positive patient feedback sentiment. All those reviews are treasures for reputation management programs and can be encouraged for replication on a public rating site as long as privacy laws are respected and permission is obtained.
Evolving Competence
By leveraging an internal review and feedback process, healthcare providers can vastly improve the way they serve their patients. Any good business wants to serve its customers in the best way possible, and healthcare is no different. Listening to patients is the most direct path to excellence any practice manager could ask for. Software and mobile apps with in-built analytics tools are extremely useful for this purpose. The right tools not only collect and transform patient experience data, they also encourage social online reviews. This level of transparency and proactiveness has been shown to increase service recovery rates and improve the overall patient experience. Asking for and receiving patient feedback as soon as possible gives patients the outlet they desire, often preventing just the negative online reviews or softening them.
Change
Find peace with the fact that you can't make everyone happy. You can only ever do your best. It's the force and advocacy of the crowd that can overcome a handful of negative reviews best. The easier and more accessible you make your review and feedback system for your patients, the more crowd endorsement you can rely on to build and better your reputation.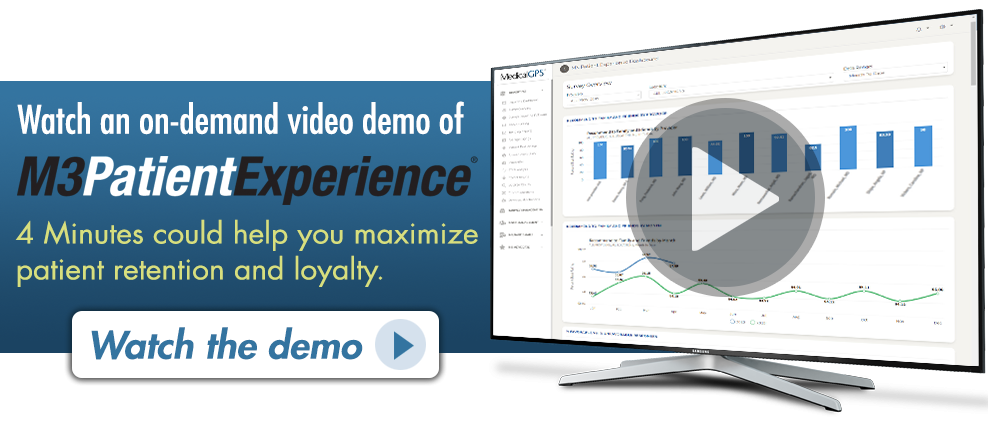 ---
Please let us know if you have comments or questions, and subscribe to our Email Updates so that you can be assured to receive Thinking Thursdays TIPs.
Thank you!
Jerry
Jerry L. Stone
Co-Founder/COO
MedicalGPS, LLC
Resources:
https://www.doctor.com/cxtrends2020
https://medicaljustice.com/dental-practice-fined-10k-for-improperly-responding-to-online-reviews/
https://www.minclaw.com/how-doctors-can-respond-to-negative-online-reviews/
https://www.softwareadvice.com/resources/how-patients-use-online-reviews/