When someone asks, "What do you do?", your answer is most likely short and to the point, describing your job or occupation.  The 'what' is straightforward enough.  After you answer the 'what', not too many people will ever follow up and ask, "why do you do what you do?".  That would just be weird.  Even so, if they did ask, "why do you do what you do?", have you ever thought about what your answer would be?  Stop for a minute and think about why you do what you do.  
Why do you do what you do?
On the surface, some obvious answers to why we do what we do are; "it's what I'm paid to do" or "my boss told me to" or "it's my responsibility" and of course many of us will answer, simply, "it's my job."
Your organization's mission statement should point you to the real why. Be forewarned, getting to the real why may require soul searching.
Mission statement excerpts from some of MedicalGPS' clients:
[O]ur mission is to preserve the private practice of medicine and to develop services to provide the best care for our patients.

The mission of [organization name] is to provide superior patient care. Our mission statement outlines that emphasis: To operate our physician clinics and support our facilities in the delivery of superior quality healthcare services to our patients. Patients always come first.

We are committed to delivering healthcare as it should be: patient-centered and for the good of all people …

Rooted in the loving ministry of Jesus as a healer, we commit ourselves to serving all persons with special attention to those who are poor and vulnerable.

To provide superior quality healthcare services that: PATIENTS recommend to family and friends, PHYSICIANS prefer for their patients, PURCHASERS select for their clients, EMPLOYEES are proud of, and INVESTORS seek for long-term returns.

Patients and patient care are our priorities. We strive to deliver the highest possible quality of care to our patients. Wholeness – in body, mind, and spirit – is basic to the fulfillment of human potential.

[our organization's] people work with others to enhance wholeness for all those we serve.

[Organization name] was founded on values supporting compassionate, personalized care that is focused on the unique needs of children and their families.
The Great Resignation and Employee Engagement
Employee engagement is the key to retaining employees. Helping employees find and fulfill their 'why', especially now as we navigate through the Great Resignation, positions your organization for success.
Interestingly, the Great Resignation did not start with COVID — it started long before the pandemic.
"From 2009 to 2019, the average monthly quit rate increased by 0.10 percentage points each year. Then, in 2020, because of the uncertainty brought on by the Covid-19 pandemic, the resignation rate slowed as workers held on to their jobs in greater numbers. That pause was short-lived. In 2021, as stimulus checks were sent out and some of the uncertainty abated, a record number of workers quit their jobs, creating the so-called Great Resignation. But that number included many workers who might otherwise have quit in 2020 had there been no pandemic. We're now back in line with the pre-pandemic trend, which is one that American employers are likely to be contending with for years to come." (1)
In the academic literature, employee engagement includes four elements and can be thought of as the degree to which an employee:
Feels committed to an organization
Identifies with an organization
Feels satisfied with their job
Feels energized at work
The evidence is clear. Engaged employees perform better, experience less burnout, and stay in organizations longer." (2)
Chances are if you're reading this article, you are part of a healthcare organization; perhaps a large, or maybe a medium, or possibly a small healthcare organization. Regardless of the size or type of healthcare organization, the patient is ultimately the 'why' at the center of every successful healthcare organization, either directly or indirectly. For example, even though MedicalGPS does not make direct contact with patients, our clients' patients are ultimately the reason for why we do what we do.  As a matter of fact, MedicalGPS' motto is, "If it's good for the patient, it's good for the business".  MedicalGPS' desire is for our team to support your team so that the
 patient experience is as good as I can be.
Patients are the real why that motivates you and me to go the extra mile. In fact, the real why, the patient, is found at the center of many healthcare organizations' mission statements as previously mentioned.  Mission statements may seem passé to some, regardless, mission statements are the foundation of the organization's core values and points to the real why.  
If you haven't recently, review your organization's mission statement with your direct reports, encouraging them to stay mission-minded. When we, as individuals, genuinely believe in the mission of the organization and work to serve others (patients, co-workers, and clients), it is then that we can tap into the power of 'why'.  
Think for a minute what would happen if every member of your team lived up to the stated mission of the organization and applied passion to their role and responsibilities. Imagine if all of us focused on the real why — relationships would prosper, and businesses would flourish.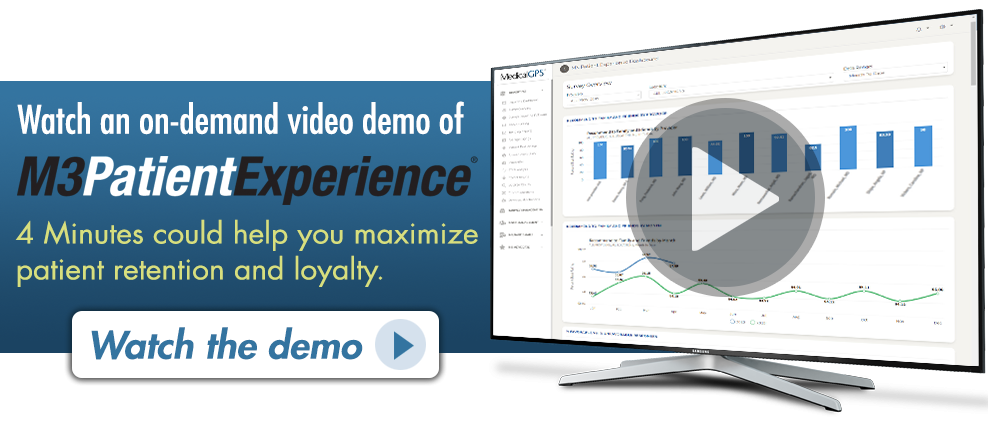 ---
Please let us know if you have comments or questions, and subscribe to our Email Updates so that you can be assured to receive Thinking Thursdays TIPs.
Thank you!
Jerry
Jerry L. Stone
Co-Founder/COO
MedicalGPS, LLC
REFERENCES