Healthcare organizations across the country are facing the challenge of how to improve patient experience, health outcomes, and provide high-quality care all while reducing costs. Healthcare leaders have long understood the importance of a patient's experience, however, the public reporting of CAHPS® scores, their impact on reimbursement, and a new value-based care model have helped to make it a priority. According to a survey from The American College of Healthcare Executives, quality and patient satisfaction are among the top issues facing hospital CEOs in the US.
Patient experience is defined by the Beryl Institute as the sum of all interactions, shaped by an organization's culture, that influence patient perceptions across the continuum of care. It has often been considered a cost driver, in an industry that has been increasingly pressured to reduce costs. However, as the healthcare industry continues to evolve, so have its consumers. Technical innovation and growing consumerism have taken the healthcare industry by storm, and patient expectations are requiring a shift in the way healthcare is delivered. Patients are living in a digital consumer-driven world where every consumer need and expectation can be met on-demand. Industries such as hospitality, banking, and retail work diligently to exceed their customers' expectations in order to remain profitable. These same expectations are now being placed upon healthcare organizations nationwide. For many, this requires a significant shift from the status quo.
Healthcare organizations that focus on patient-centered strategies are reaping major benefits, according to a recent Accenture study. The study analyzed income margin data from CMS (Centers for Medicare and Medicaid) and survey results from HCAHPS and found correlations that suggest that hospitals providing a superior patient experience tend to have 50 percent higher margins than their peers. These hospitals were successful in delivering excellent patient experience while realizing optimal financial growth, which sounds much easier said than done.
Meeting and exceeding the expectations of consumers is a challenge, no matter what industry. It is nearly impossible to meet every patient expectation and provide a "positive experience" all of the time. Patient expectations continue to increase and must be managed accordingly to reduce liability and improve outcomes. Understanding and managing these expectations requires strong and effective communication. Of the many initiatives and strategies an organization can implement, most of them require effective communication. According to the Joint Commission Center for Transforming Healthcare, over 80% of serious medical errors are the result of communication failures. Effective communication between patients, families, and providers helps to reduce risk, improve outcomes, and increase patient satisfaction.
While most healthcare organizations work hard to meet government regulations and provide quality care and services to their patients, exceeding patient expectations and providing a superior patient experience is what sets apart the best.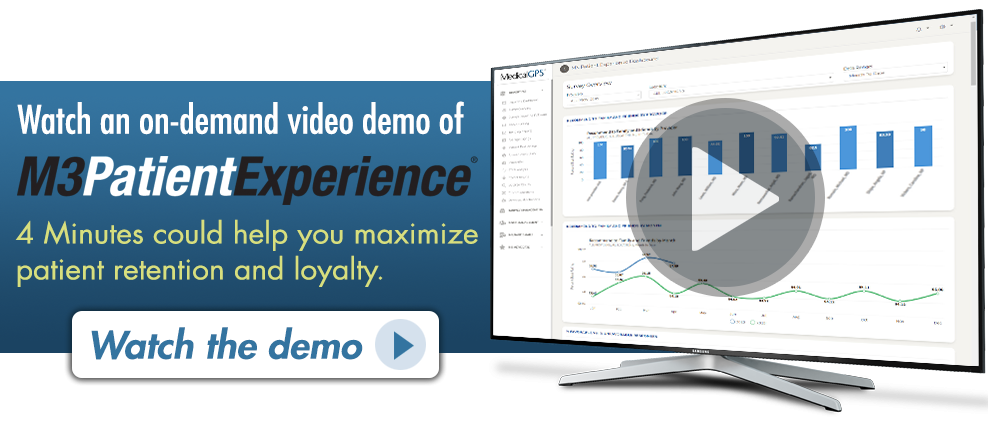 CAHPS® is a registered trademark of the Agency for Healthcare Research and Quality (AHRQ).