The patient experience is much more than a few minutes with a doctor.
Patients shape their perception of healthcare interaction along a wide range of experiences that stretch from the moment an appointment is scheduled until the final bill is paid. Unfortunately, with all the talk of value-based care and CAHPS® requirements, it can be easy to forget that sometimes, the most potent elements of patient satisfaction are the simplest. In this post, we're going to review some simple points of connection that are easily overlooked, but still have big impact on patient satisfaction.
Positive Interactions at the Reception Desk
The receptionist's desk is likely the first point of in-person contact your patients have with your organization. Because of this, it can be one of the most crucial when it comes to laying a foundation of a positive patient experience.
Patients are likely nervous, uncomfortable, and even possibly confused when they encounter your receptionists. Polite, informed, and helpful staff can go a long way towards making a very favorable, first impression. A study published in the British Journal of General Practice found that practices where patients had to move conversations forward (versus staff taking initiative to ask questions and communicate) reflected lower patient satisfaction scores.
Never underestimate the power of a first impression.
An Engaging Waiting Room
Since we're on the topic of first impressions, we can't forget the often-neglected waiting room.
A comfortable waiting room can lay the bedrock of a positive environmental patient experience. Simple factors such as comfortable lighting and having enough chairs and space to accommodate patient load are simple, but crucial. Additionally, outdated and messy magazines can leave the impression that patient comfort is an afterthought, so more modern investments such as digital signage, tablets, and televisions are a powerful way to ensure your waiting room meets the expectations of a modern patient.
Clear Employee Roles
For individuals that do not visit their healthcare facility on a daily basis, the rainbow of scrubs and mixed business attire can leave them confused even before they start discussing complex medical topics.
It's been found that hospital patients (as well as visitors) generally find it difficult to identify different employee roles in a healthcare setting. A 2014 study revealed that a full 68 percent of U.S. adults find it challenging to determine the roles of hospital employees based on uniforms alone (with 64 percent assuming that anyone wearing scrubs is a clinical staff member).
Prioritizing the clear communication of employee roles and responsibilities can go a long way in making any patient more comfortable.
Happy Employees
Satisfied patients start with satisfied employees.
Healthcare is, after all, a human-service oriented business and patients quickly pick up on the moods and emotions of support staff. One of the most important steps any healthcare facility can take towards improving patient satisfaction lies in prioritizing the well-being of their employees.
The most straightforward way to do this is to ensure that your HR department or office manager is monitoring employee satisfaction and taking steps to reduce employee turnover.
Better Billing
Billing so often gets forgotten, and it can be an enormous point of conflict for patients.
Many patients feel not only overwhelmed by the financial burden of their medical services (something that will most likely continue to increase as we see the effects of the Affordable Care Act playout) but are often frustrated by simply trying to understand what they're paying for in the first place.
Having your staff communicate patient financial obligations up front, as well as incorporating a process of clear billing can do wonders in closing out an all-around positive and satisfying experience for your patient.
Keep in mind, improving patient satisfaction doesn't have to be overly complicated. Any organization interested in making meaningful strides in improving the patient experience simply needs to tackle the healthcare encounter as more than a few, separate moments with clinicians, and instead, as a continuously growing relationship that is built on multiple interactions.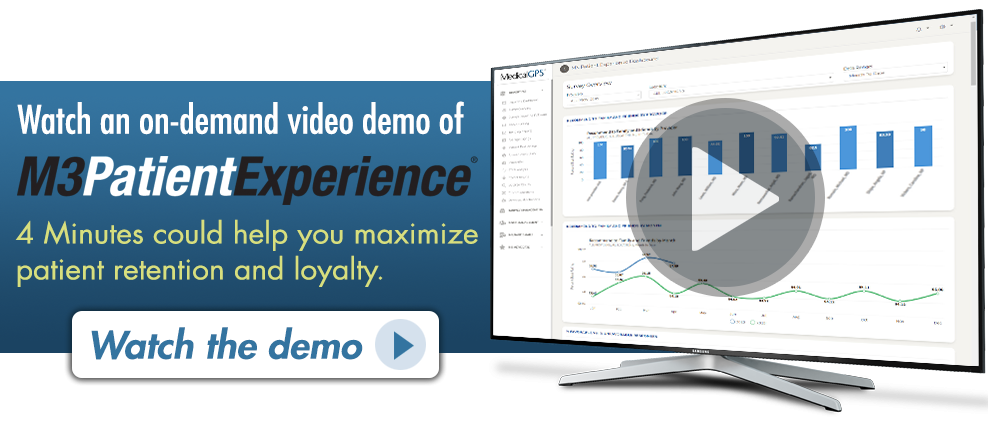 ® "CAHPS" is a registered trademark of the Agency for Healthcare Research and Quality.