Establishing and maintaining a strong online presence can be essential to a medical practice's success. A recent survey of 1,438 patients revealed that 82 percent evaluated online physician reviews, and 72 percent used them as a first step to finding a doctor. Proving that a healthy online reputation is not only good for visibility but rather it can be crucial for first impressions and increasing a patient population.
Additional findings include:
Patients may choose an out-of-network provider if their reviews are better- Almost half of the patients who responded said they would consider an out-of-network provider if their online reviews were better than a doctor that was in-network.
Patients mostly write positive or neutral reviews online- When asked what type of responses they typically post online about a provider, 52 percent of patients responded leaving very positive or somewhat positive reviews, and 11 percent reported writing neutral feedback. Only 7 percent said they wrote negative reviews and 30 percent reported they had never written an online review of a provider.
Most patients believe healthcare providers should respond to poor reviews- When patients were asked whether they thought it was important for providers to respond to negative feedback left on review websites, the majority felt it was important. In fact, 65 percent said it was very or moderately important for a doctor to respond. While, only 27 percent thought it was minimally or not important, and 8 percent did not have an opinion either way.
Most patients value information on staff friendliness and convenient, easy scheduling- Patients responded that the administrative information they value most on physician reviews sites, was both staff friendliness and ease of scheduling appointments, followed by information about wait times and office environment and cleanliness.
The bottom line is that the data suggests patients are utilizing online reviews as a determining factor in how they choose a medical practice or healthcare provider. Ultimately, providers should continue to prioritize positive patient experience and satisfaction which will likely increase their odds of receiving a positive online review. However, those medical practices that are proactive in trying to attract new patients should keep an eye on their current online reviews and take steps to improve their online presence such as:
Designate a staff member to manage the practice's online presence including feedback and reviews on all healthcare providers.
Consider software programs, like M3-Advocate®, that allow physician practices to increase social media reviews AND improve social media ratings.
Always keep the patient experience front and center throughout the entire process, from intake to discharge and most importantly follow up.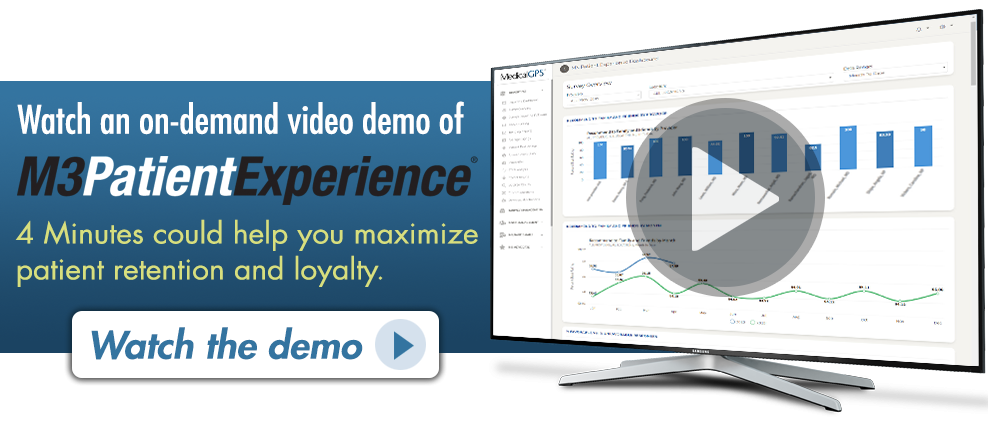 References:
https://www.softwareadvice.com/resources/how-patients-use-online-reviews/