There is no denying that healthcare is an industry of exceptional standardization. Standardized protocols, standardized practices, and standardized procedures are all necessary components to ensuring efficient, high-quality care. Standardization is an essential part of delivering effective, safe, affordable care including consistent outcomes, reduced waste, improved efficiency, reduced costs, and improved patient safety.
However, through the transition to value-based care, the standard perception has begun to shift, and many healthcare leaders are now trying to understand how standardization and personalization can complement one another to improve quality of care and reduce costs. Personalization improves the patient experience and increases patient engagement. In addition, evidence has repeatedly suggested that patients today are seeking a more personalized patient experience. Yet, the challenge remains how to best integrate standardization with more personalization to improve patient care.
Research from Deloitte's 2015 Survey of US Health Care Consumers suggest that patients are seeking more personalization in the following three areas:
Partnering with providers- Evidence suggests that today more patients prefer to partner with their physicians rather than relying passively on them to make their treatment decisions. More than one-third of survey respondents strongly believe that doctors should encourage patients to research and ask questions about their treatment, and over half feel that their physicians should explain treatment costs to them before they make care decisions.
Online resources- It is no secret that patients trust in online health information has increased. More than half of patients surveyed reported searching online for health- or care related information; and the use of social media, patient portals, and performance scorecards is also on the rise. Twenty-five percent of consumers said they used a scorecard to compare the performance of providers, hospitals, or insurance plans, and among Millennials this number was nearly fifty percent.
Technology. Use of technology by patients to measure fitness and health improvement goals has also increased dramatically from 17% in 2013 to nearly 30% in 2015. However, among Millennials the use is the highest at almost 50%. For patients with serious chronic conditions, tech-based monitoring increased to nearly 40% in the last two years, and over 60% of technology users say the use of healthcare technologies has had a significant impact on their behavior.
Patients today are no longer satisfied with a one size fits all approach. They are increasingly seeking provider partnerships, interactive technology, and online healthcare information to improve their overall patient experience. By combining standardized practices with more personalized treatment plans, healthcare organizations and providers canincrease patient satisfaction and further engage patients throughout their patient experience.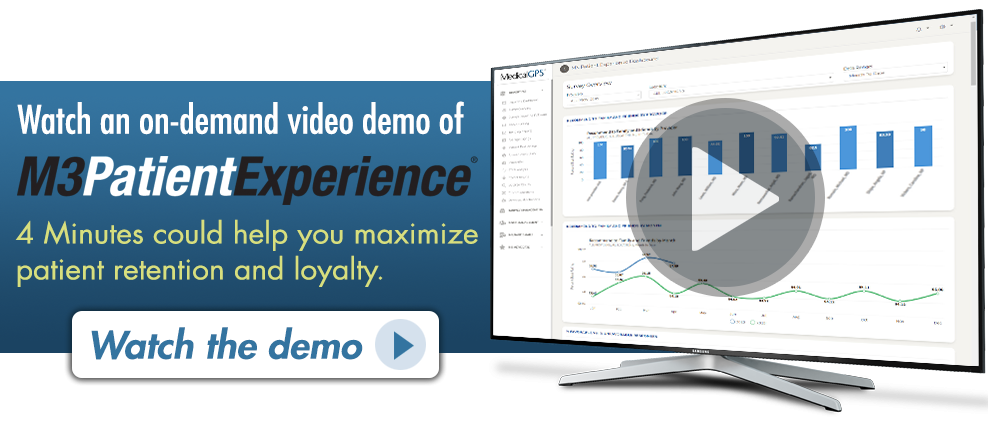 References: